Black Friday
Multi-Channel audiovisual installation, 2018
On November 24th 2017, a false alarm, which originated from unclear sources, made thousands of people believe that a terror attack was happening in the streets of Oxford Circus. 'Black Friday' narrates the event, as seen from different perspectives and including both objective and subjective facts and experiences of the day. What is 'true'? Does what´s true matter after all?

'Black Friday' was exhibited in the form of a multichannel audio/visual installation at Royal College of Art Final show in 2018, at The Westworks, London.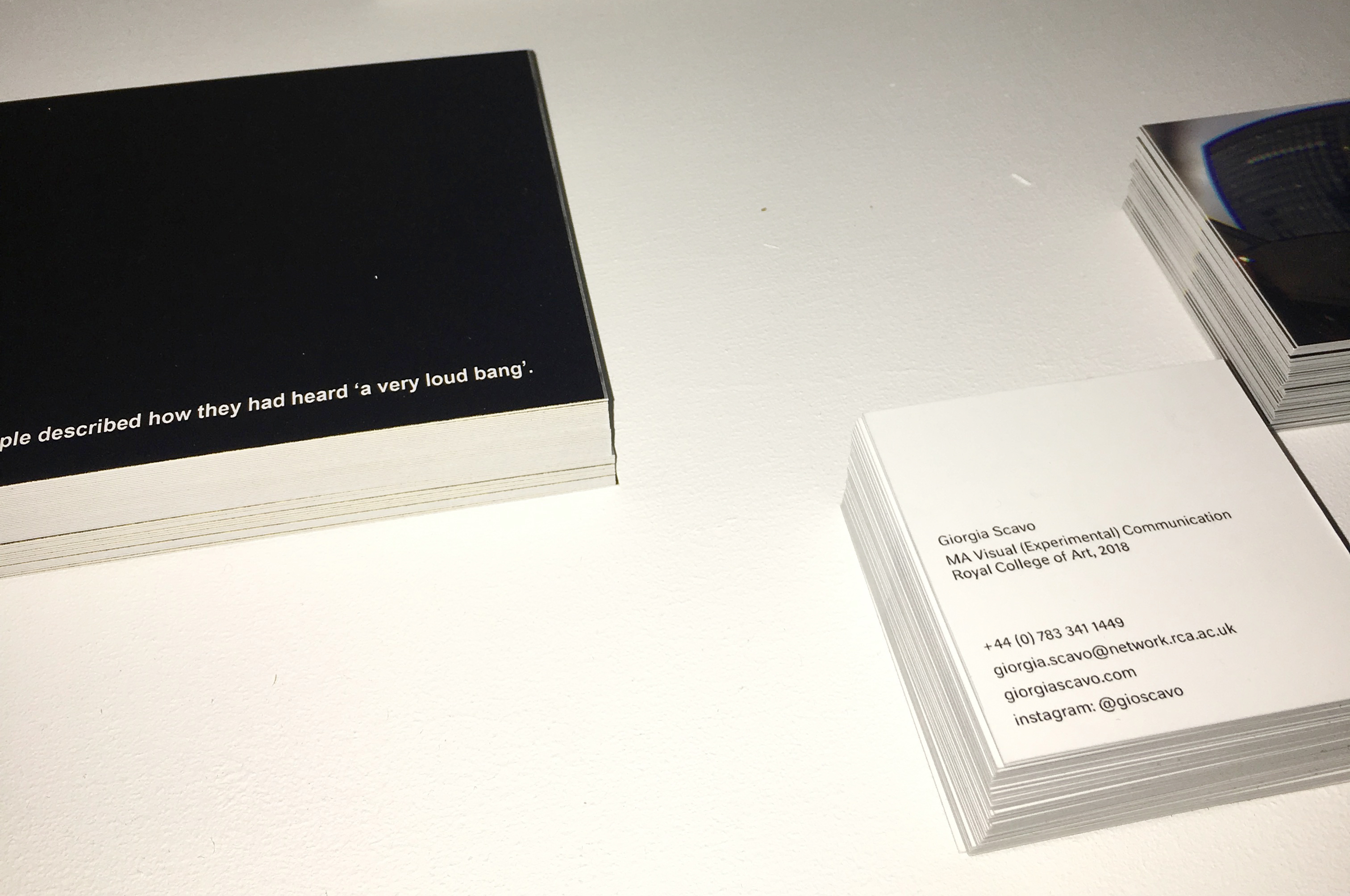 Noise
Interactive audiovisual installation, 2018


Information is a change that the replicated message achieves. Instead of being a collateral aspect of a process, in this space noise becomes the subject. Patterns and signals are unpredictable, irreproducible and non-linear. The interplay between objects, image and sound, ultimately reveals the materiality of digital. The visitor is invited to interact: reshape the image by moving the objects.

'Noise' was exhibited at Royal College of Art Work in Progress Show in 2018.
FontFiction
Visual experiments and music concert visuals, 2017


Visual design experiments realized for 'FontFiction' workshop, part of F(r)iction events series organized in collaboration with: Laura Copsey, Samantha Kitchener, Angelo Stitz, Chan Shin Park. Workshop led by Angelo Stitz.

The aim of the workshop was to create patterns or visuals by only using type elements, with the only use of a design programme such as InDesign, while the result might look as if it was made through code. Using the same technique, I made a video for a Royal College Music performance, producing visuals for the piece 'Mallet Concerto' by Joseph Parks.
Veil


Short film, 2017


What we see or don´t see, what is real or not real, altered perception. This film is about seeing though the fabric of reality.
F(r)iction
Forum program of talks, workshops, activities


F[r]iction started in 2017 as an RCA Visual Communication student-led program forum, in collaboration with Laura Copsey, Samantha Kitchener, Angelo Stitz, Chan Shin Park. It explores narrative and the grey area between reality and fiction. By interrogating the gaps, challenges, and opportunities that arise, F[r]iction aims to consider how our imaginations and our innate narrative drive can enable innovation and engagement.

Science fiction is not fantasy and historical fiction is not history; news whether or not it is called out as fake ultimately remains a story. In an era widely viewed as accelerating with the political and economic landscape in flux, addressing narrative is central to all human communication. Considering the implications for creative practitioners in an uncertain world where collaboration and dialogue between disciplines is a necessity.
F[r]iction held the following events and workshops in 2017/2018:
Hauntology: In Search of Ghosts, 12/12/2017, at Shakespeare Pub, London
A discussion with Luke Pendrell an artist whose work explores the interstices of science, technology and the supernatural. He studied at the Royal College of Art and his current work investigates the emergent field of Speculative Aesthetics.
Liquid History//Lost Meaning, 23/03/2018, at The Mayflower Pub and the river Thames
F[r]iction and artist Marie-Louise Plum held a discussion and walk exploring the river Thames
as liquid history. Marie is a multi-disciplinary artist who's practice encompasses collecting, preservation, memory, mortality, sense of self and identity exploring themes of social alienation, personal boundaries, ambiguity and subversion of the 'common sense' attitude towards linear time. An aspect of her practice relates to mudlarking and collecting keep sakes and ephemera of lost histories from the river foreshore she then recontextualises into narrative collections.
Glaze, 22/12/2017, at 44 Ashdown Crescent in Kentish Town
The Icing room in association with F(r)iction.
Glaze comprised a fictional solo ceramic exhibition, an exclusive gift shop and extortionately priced tea room.
Barry Sykes, 23/01/2018, RCA Garden House
False Impressions, Forgery and The Apocalypse, and Constructed Reality as an Artistic Practice. Barry Sykes (born 1976) is an artist based in London. His varied output incorporates sculpture, installation, photography and public speaking, using them to examine authenticity, interaction and intangible experience. Recent projects have involved counterfeits, copying, fake laughter, imaginary events and outright lies. For this talk, Sykes discusses his reliance on narrative in a number of projects that seamlessly combine candid fact with hypothetical fiction.
FontFiction, 30/04/2018, RCA, Garden House
This workshop held by Angelo Stitz scrutinized in a playful manner what it means to set and to design type as its tiniest visual part of a font. A font is a digital "collection of shapes" that can be typed through a keyboard with the aid of a word processor. Exploring what means to set type and how to manipulate it in an experimental way, to generate the nature of the text and how text "feels". Creating and re-understand the colour and "image" of types as an interesting composed interplay between shapes and its whitespace to reveal un-expected narratives.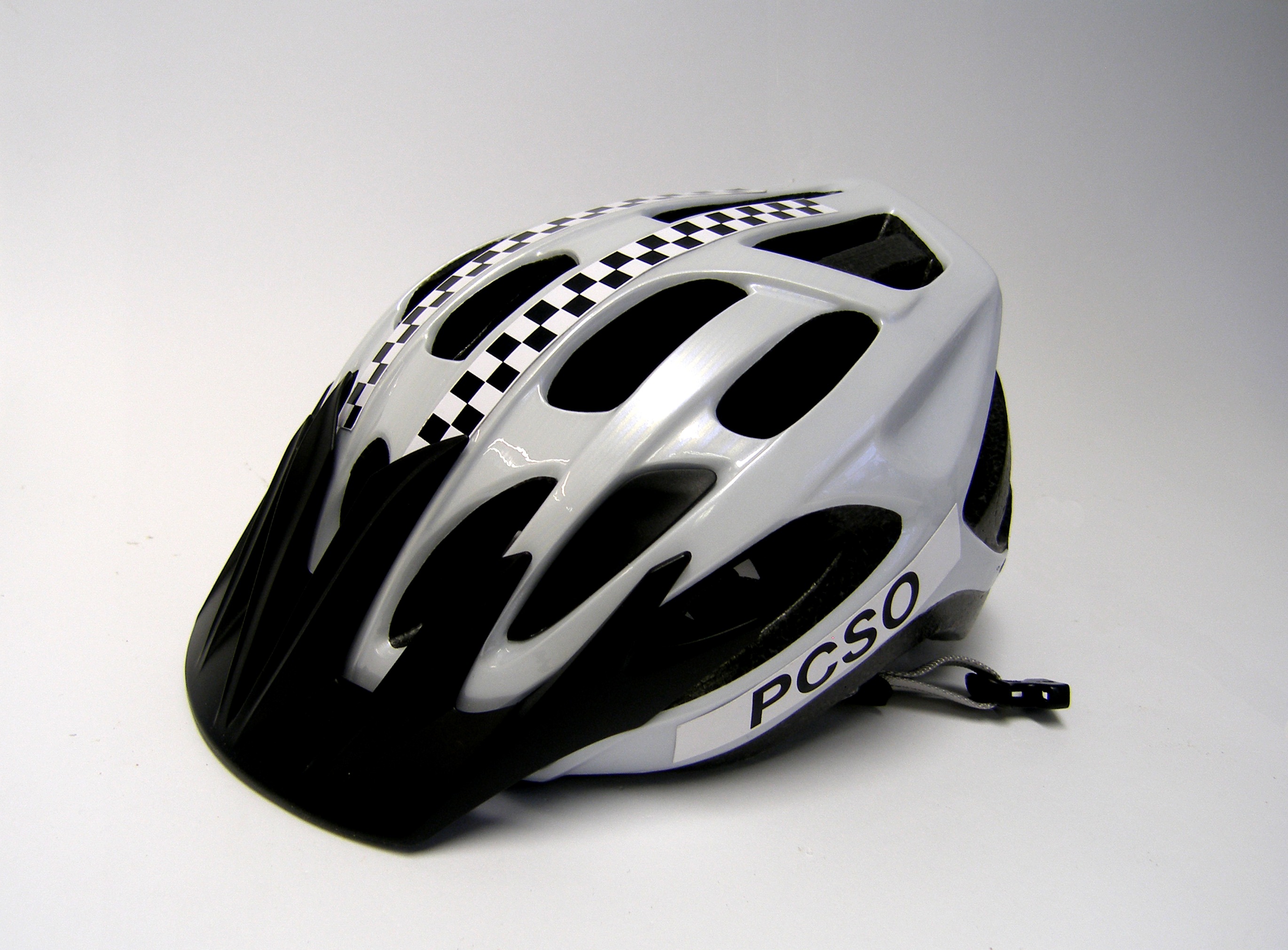 Washing Machine Magazine
Independent publication, 2014-2015

Independent publication that showcases projects by creators working in image, sound and communication. It is presented through two connected platforms: a printed publication and a website that integrates the print content through video and audio supplements. Washing Machine Magazine was launched at Arebyte Gallery in May 2014 and is currently on sale at bookstores and concept stores in London and Berlin, and online.

In an era in which we are used to operate in virtual realities and communicate through intangible media, where "sharing something" doesn't have to happen in just one place or at one time, Washing Machine Magazine Issue 2 / Delicates Wash will examine cases where humans can lose control over digital content, and where digital media and devices seem to be causing flimsiness in the contact between humans and the space around.


Final BA project at Middlesex University
Video by Elias Freiberger
Infinite Loop
Sound piece, 2017

'Infinite Loop' is a real-time interaction between machines, breaking linearity by generating loop and exploring the essence of machines, generating sound and revealing a process. Sounds were generated starting from 'live' online calls.
New Jersey Transit
Images series, 2014

A train journey between New Jersey and New York. Through the eyes of a smartphone.